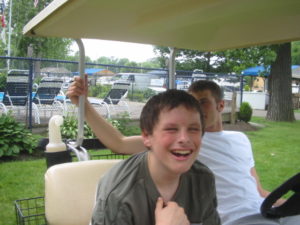 User: dori
Comments: feel like the straw that broke the camel's back just happened – my aide just called and asked if I thought Chris would hit her today how do i know… – I said I didn't know, he's mostly hitting himself, but that he had hit me some especially on Saturday. She said she's not coming today and that she's going to call her office and explain how much he's hitting her (he did hit her a lot on Thursday – she had a sore arm from it) and whether they still want her to come back – what do you think will happen?
2020 – yet another pans/pandas note… is that what this aggression was from??
I told Rog if I don't have an aide I think we will have to have him go live somewhere else. We may do it this week. I'm so depressed. I can't do this with no help. My mom did help me yesterday but he was hitting her and pushing her and she's only 5'4″ and about 105 pounds so she can't take too much -she's also 61. My MIL isn't even coming around to watch him anymore really – she's pretty sick right now.
Continue reading "another old copied post…. things are not good :(" →