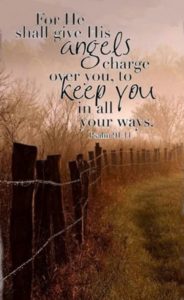 A copy from my 07 newsletter…. still very true!
Mary's Song
Luke 1:46-55
And Mary said:
"My soul glorifies the Lord
and my spirit rejoices in God my Savior,
for he has been mindful
of the humble state of his servant.
From now on all generations will call me blessed,
for the Mighty One has done great things for me—
holy is his name.
His mercy extends to those who fear him,
from generation to generation.
He has performed mighty deeds with his arm;
he has scattered those who are proud in their inmost thoughts.
He has brought down rulers from their thrones
but has lifted up the humble.
He has filled the hungry with good things
but has sent the rich away empty.
He has helped his servant Israel,
remembering to be merciful
to Abraham and his descendants forever,
even as he said to our fathers." (KJV)
VIDEO I put together to "Mary, Did You Know —
Last year's picture blog —
https://www.criscollrj.com/2020-monthly-picture-blog/   2020 picture blog!  (2021 note, I may do this at some point for 21 and more likely for 22.  I am vaguely disappointed in ways with both that method and this one used here in 21…. would like to find the PERFECT picture display method…. ha ha.)
A text only version of this newsletter — this one is picture heavy.  (WILL BE UNDER CONSTRUCTION, IF NEEDED–let me know)
PRAYERS TO ALL this second very strange year!  After God brought us through COVID last December, we are thankful for no lasting problems except some extra fatigue for about 6+ weeks.
So grateful also for our sons' recovery and my mother's.  Strangely no one else in our families got it!  We had two humongous snowstorms in December of 2020 that made life interesting trying to get out of the house for COVID tests and needed grocery pickups. Broke limbs on several of our trees!  The snow stayed around until at least February, and as we gained strength we started walking at the parks and seeing the frozen lake.
WINTER 2021,
JANUARY started off the year baking cookies that we gave to family and friends!1-4-21 Roger went back to college, and has several classes finished now towards his Psychology/Human Services Degree from Southern New Hampshire University! Later in January I began substitute teaching again.  I also FINALLY got back to some transcription for Free State, and did until April when I once again needed a break due to overscheduling!  Looking forward to doing some more this winter to "keep my fingers in the pot."  I also often do some data entry at home, both for courthouses and for a friend's printing company.