on a beautiful spring-like day!
What a fun day today! Several more pics on my sidebar, and also look at Thanksgiving pics (sample at bottom!)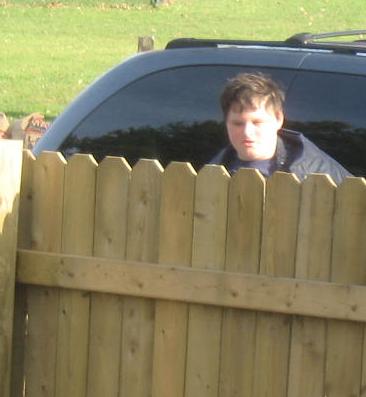 Chris just wanted to get in the car! He finally got his way and dad got everyone Burger King!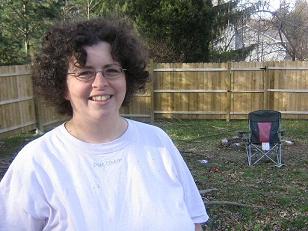 Me looking goofy and disheveled – oh well, I probably usually look like this! I did have a migraine this morning so I probably look more tired.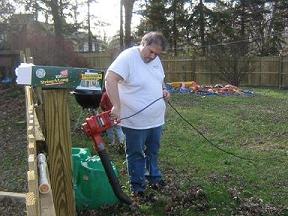 Rog worked hard most of the day getting the leaves in one big pile for the kids' to jump in 🙂
Ryan had a lot of fun with the leaves! It was a beautiful day here in Ohio – like in the 60's or so! We got lights up in the front of the house and did lots of yardwork.
Colleen had a great time too even though she's camera shy! But I did sneak this video in – on youtube. She helped her dad and enjoyed friends today as well.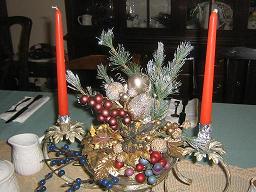 Pretty Thanksgiving centerpiece at our dinner at Gayle's. More pictures in the Flickr sidebar! It was our first dinner there since Colleen's birthday party in May. I was glad everyone had a good time! We also had a birthday cake for Chris's 16th birthday which was Tuesday the 20th.
New Youtube videos in addition to above, that I need to put on sidebar:
video of our Spice the hamster, RIP 2/06
video Colleen made of her favorite cartoon Inuyasha — this was an awesome video but it was deleted from You Tube because the cartoon maker claimed copyright on all those kind of videos (there were hundreds people made). 12/31/06