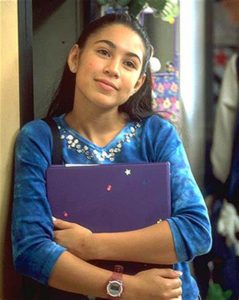 https://www.bing.com/images/search?view=detailV2&ccid=F39pFlpQ&id=8AA97F55C9DDA85C1DA73230FDFD595806D9A9D2&thid=OIP.F39pFlpQ41zRa-Edn8XDBwHaJT&mediaurl=http%3a%2f%2fimg4.wikia.nocookie.net%2f__cb20111217143120%2fdegrassi%2fimages%2fd%2fdc%2fManny123z.png&exph=392&expw=312&q=manny+degrassi+image&simid=608025956886450056&selectedIndex=4&ajaxhist=0
You're Manny! (Manuela) You are clingy, yet cute.
Childish, yet can have some amazing pearls of
wisdom. You are the Sam to Emma's Frodo. Cheer
up about Craig, dear. There are plenty more
boys who dig it when you call your stuffed
animals weird names!
Which Degrassi Girl are You?
brought to you by Quizilla
I love Degrassi – can't wait for new season! (watch on the "N" on our new digital cable which I don't want to get rid of with our "broke-ness" now….)
Doing great, though I feel bad I missed church. Chris fell asleep just moments before we left! He is doing very well – naps every day still (a little earlier than expected today – usually he's nodding off a bit at church which is a GOOD thing). So next week I'll give him the pill a little later.