I'm alive!
Kids have all been sick again. Ryan is home sick with the intestinal garbage (I think he fell asleep). Colleen missed 3 1/2 days this week, Chris missed one. Mom was here this week and now she doesn't feel well. My days may be numbered. Rog was sick earlier this week while he was out of town.
I still have so much work!!! It just keeps coming. Legal interviews, hearings, a focus group, and even working on a web site for someone! Rog just got more work approved too – YAY!!
Some pics — and then back to work!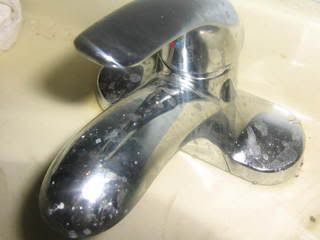 First, the brand new sink we got in our bathroom last weekend! Rog and his dad worked about 8 hours on this! The old one had quit working and only leaked drips of water and nothing else.


Ryan just a little while ago – I thought he was sleeping —


Then he turned over and looked at me and said "cheese" —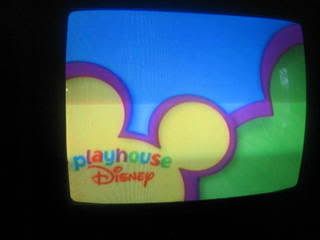 What he's watching – or sleeping through, by now! He even loves the teen shows like Hannah Montana and Zach and Cody…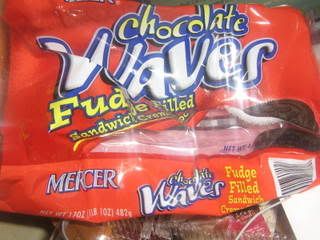 What I've been eating. Too. many. of.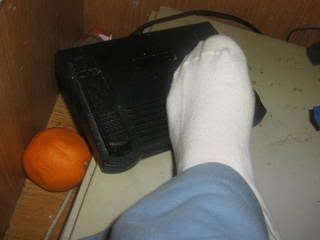 How I type – for the non-seasoned to transcription world readers – though the ORANGE is an extra item that I didn't know was there – suppose I may eat it with my lunch? This is my money maker and occasionally cramp-in-the-foot maker!! I switch feet, often. It's sitting on my scanner so I have some height so my foot doesn't get too sore… I download audio into Express Scribe or For the Record and type away.


Today's ice/snow storm. I don't think we got it as bad as south –
and I just realized I completely missed the news that would have told me (12:30 p.m. now)
Back to work!