THROUGH RJ'S FIRST YEAR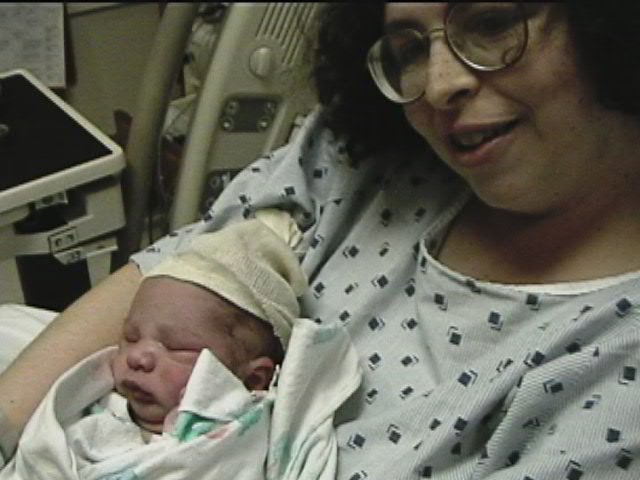 Ryan is born -- 2/22/02!
One month old
Two months old and grinning!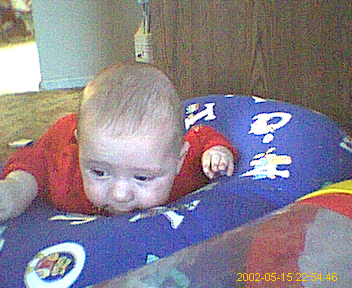 Tummy time! Three months old!
I love my MA-MA (daddy's mom!) Four months old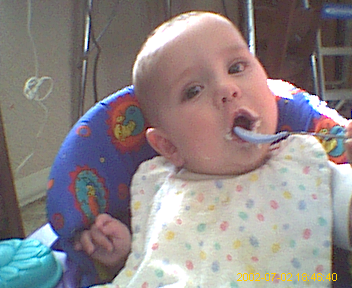 My first yummy cereal! 5 1/2 months old
Six month and I can sit up with a little help from Boppy!
Seven months old -- twisting & turning and almost crawling!
Eight months old -- see how I pose!
Nine months old, after bath! (Sissy, Colleen!)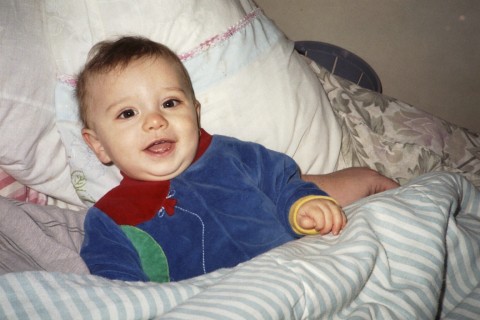 Lounging on the bed, 10 months old.
11 months old, with mom, at Daddy and Aunt's Lisa's birthday party.
ONE YEAR OLD and I LOVE CAKE!
About 13 months, and even though this is officially past one year couldn't resist this sock-less picture...